COVID-19 RT-PCR test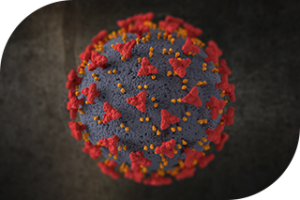 Brightlabs offers RT-PCR tests, in collaboration with a number of different testing facilities, for the non-COVID-19 certificate for travelers.
The test is RIVM approved and according to the standards as stated by the GGD and RIVM (for a copy of the travel certificate click here),
Our laboratory uses the gold standard in COVID diagnostic PCR testing.
The process protects your personal data (GDPR proof according to EU law).
Questions concerning your PCR results? You can contact us by e-mail:
uitslagen@brightlabs.nl
Or by phone:
+31 (0)77 7703374 (chose option 1).
Always provide your test kit ID number when emailing or calling us. You have received this at the test location. Without this number we can't help you since we don't have access to your personal data.
As a general rule;
For "next day results" you can expect your results before 18:00 hours,
For "same day result" you can expect your results before 21:00 hours,
So if you didn't received your result before 21:00 there is no need to contact us yet. When in doubt about the agreed deadline of your test, please contact your testing facility first.
Our helpdesk is available by email (uitslagen@brightlabs.nl) at the times below:
Monday to Friday 8:00 – 20:00
Saturday and Sunday 9:00 – 18:00
After these hours, feel free to send us an email with your questions and the helpdesk will answer them the first thing in the morning.
Contact
Questions? Please feel free to contact us.