Cannabis Testing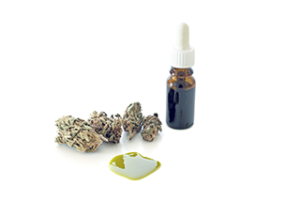 Since 2018 Brightlabs possesses an opium exemption from the BMC (Bureau for Medicinal Cannabis), for the analysis of cannabis and related products. The combination of this opium exemption, combined with our GMP accreditation, makes Brightlabs an important partner for the analysis of cannabis and related materials for both the Pharma-, Food-, and supplements sector.
By now we have ample experience with both the analysis of CBD products such as oil and candy, as the analysis of pharmaceutical products, ranging from hand sanitizer to medicinal cannabis in conformity with the current Pharmacopoeia.
Brightlabs has an in-house method with which different cannabinoids can be quantitatively analysed. This method makes it possible to quantify the level of d9-THC, to verify whether all legislation is met. Furthermore, we have our own GC-MS method for the analysis of terpenes.
Aside from the desired products (CBD & Terpenes), Brightlabs has a wide scale of analysis possibilities to check your product for the presence of unwanted components, such as:
Heavy metals
Mycotoxins (B1, B2, G1 & G2)
Residual Pesticides
Residual Solvents
Micro biological contaminations
Plant material can be subjected to a wide scale of analyses, both for the testing in conformity with current GMP monographs as for research purposes.
For this purpose, various analyses can be performed, for example:
Cannabinoids (Assay or screen)
Terpenes
Identity and contaminations
Loss on Drying (LOD)
Mycotoxins (B1, B2, G1 & G2)
Residual Pesticides
Micro Biological contaminations
Since 2020 Brightlabs performs the analysis for medicinal cannabis for the BMC, as part of the exemption conform to the Dutch monograph.
Contact
Questions? Please feel free to contact us.